Viewing Coastal Images Inc. Delaware Web Site Design & Development Project:
Massage by Pearl Web Site.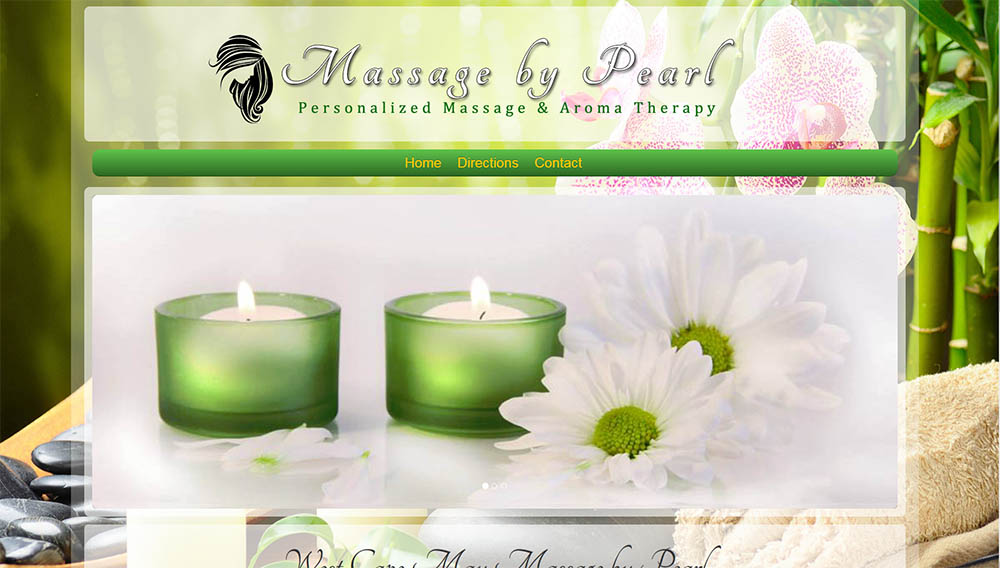 For a professional, relaxing and personalized massage look no further! West Cape May's "Massage by Pearl" will put together a relaxing and personal massage experience to smooth away all the ripples in your karma. With your help, by communication with me, I can use multiple modalities to alleviate pain from arthritis, muscle strains or sprains, tendonitis, carpal tunnel syndrome, muscle spasm, cramping and headaches. Massage helps to increase flexibility, relieve soreness, and speed muscle recovery from over-exertion. Not in pain? That's OK too! Just relax with a nice soothing massage to alleviate your stress ... and just let go! Massage will help you detoxify and stimulate circulation throughout your body.