Search Engine Optimization
If you can't be seen in the search engines your customers can't find you!
As a Coastal Images Inc. designed and hosted website owner your website is built from the ground up with on-page search engine optimization, long and short tail keyword research, title tag, alt tags & description optimization and all the necessary content and copy tweaks to give your website the best shot in the search engine results.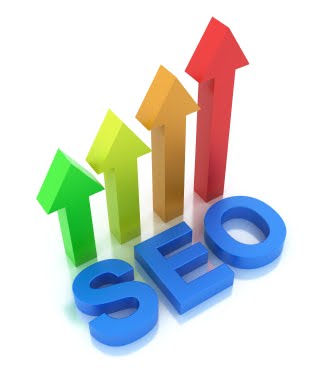 Internet advertising with a website is a cut throat business. You have to arm yourself with the proper know-how and the tools to make your site a cut above the rest. Each day, more and more sites are clambering to optimize their rankings in websites and if you lose your guard, you may just get trampled on and be left in the abyss filled with so many failed websites.

Search Engine Optimization or SEO is a term widely used today by many website designers. For the past few years and the next ten years or so, search engines will be the most widely used internet tool to find the websites that they need to go to or the product or information they need.

Most people that use search engines use only the ten top search results in the first page. Many rarely search past page three. Making it to the first page, more so to the top three for a competitive search phrase is a barometer of a web sites success in search engine optimization. You will get a higher ratio of probability in being clicked on when you rank high. The more traffic for your website, the more business you rake in.
But, it is essential to grab a hold of that spot or make your ranking even better. As I aforementioned, each day is a new day for all websites to make them selves rank higher using search engine optimization. It is imperative to make your website better and better everyday.

So just what is search engine optimization and do you have to use it? The answer to why you have to use it is an easy one. You need search engine optimization to be seen in the search results. You could have the most well designed, content rich website in your market - but if no one sees it, you will not sell your products or services.
Search Engine Optimization is the process of making a site and its content highly relevant for both search engines and searchers. SEO includes technical tasks to make it easier for search engines to find and index a site for the appropriate keywords, as well as marketing-focused tasks to make a site more appealing to users.
Concrete Search Engine Ranking Factors:
Keyword in URL
Keyword in Title tag
Keywords marked somehow – headings, underlined, italicized etc.
Keyword in Alt attribute
Natural usage of keywords not only with exact match
Internal link anchor text
Keyword in domain name
Page TrustRank
HTTPs usage
Up-to-date content, if meant by user's request
Outdated content for some requests is more preferable
Qualitative outgoing links
Mobile friendliness
Typically, the earlier a site appears in the search results list, the more likely visitors will click on the link and visit. SEO may target different kinds of search, including image search, local search, and industry-specific vertical search engines. This gives a web site web presence.

As an Internet marketing strategy, SEO considers how search engines work and what people search for. Optimizing a website primarily involves editing its content (your text copy) and HTML and associated coding to both increase its relevance to specific keywords and to remove barriers to the indexing activities of search engines.

With search engine optimization you can get the benefit of generating a higher traffic volume. Let's just say you get only a turn out of successful sales with 10 to 20 percent of your traffic. If you get a hundred hits or more a day, you get a good turn out of sales already. If you get only twenty to ten hits a day, you only get one or two if not any at all.

So once again, what is search engine optimization? Search engine optimization is utilizing tools and methods in making your website top ranking in the results of search engines. Getting yourself in the first page and better yet in the top half of the page will ensure that your site will generate public awareness of your site's existence and subsequently generate more traffic, traffic that could lead to potential income and business.

Search engine optimization requires a lot of work to be fully realized. There are many aspects you have to change in your website or add as well to get search engine optimization. These will include getting lots of information about the keyword phrases that are popular in regards to your sites niche or market.

You may also need to rewrite your website content so that you can get the right keyword phrases text copy without making it too commercial but light and informative. There are certain rules and guidelines to be followed with making your website's content applicable and conducive to search engine optimization.

You will also need to collaborate with many other websites so that you can get backlinks and reciprocal links pointed to your website. The more inbound and outbound traffic generated by sites among others are one of the components search engines uses to rank sites. Thnk of a busy section in a city.  The more roads and pathways to that spot the more traffic there is that flows through the that area of the city.  Websites work the same way.

Try to search the internet for many useful help. Tips, guidelines and methods for search engine optimization are plenty to be found. Read many articles that can help you optimize your website in search engine results. The more knowledge and information you gather the better. This will all help you in getting those high rankings. This may require a little time and effort on your part but the benefits will be astounding.

If you can part with some money, there are many web sites in the internet that can help you in search engine optimization. There are many websites that help in tracking keyword phrases that can help your site. There are also some content writers that have lots of experience in making good keyword laden content for your sites that have good quality.

Act now and see the benefits increase with search engine optimization. All of these will result to better traffic and more business for your site and company.
Recent Web Development Projects!
A collection of our most recent Responsive Mobile Ready Delaware Web Design Projects: