Viewing Coastal Images Inc. Delaware Web Site Design & Development Project:
ProCraft Inspection Services Web Site.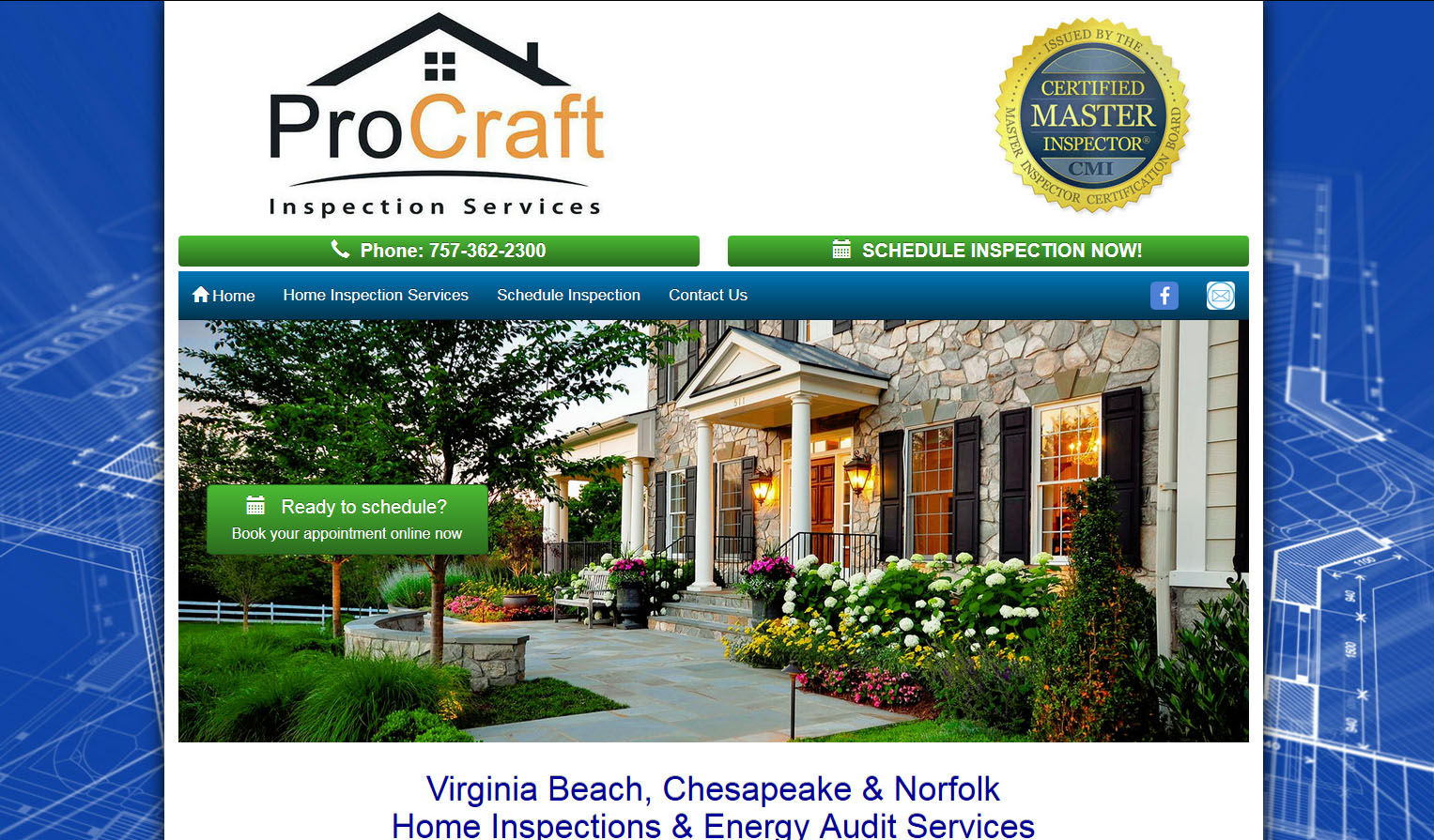 We are very pleased to announce the new web site launch of ProCraft Inspection Services. And, it is an honor to be chosen to build this web site for a veteran owned and operated business in Virginia! ProCraft Inspection Services is a home inspection and energy audit service providing certified Real Estate home inspection and energy audit services for over 20 years in Virginia Beach, Chesapeake, Norfolk and outlying areas of Virginia. Whether you are buying or selling your first home or your 10th home, ProCraft Inspection Services has the expertise and experience to guide you through this very important Real Estate inspection process.