Viewing Coastal Images Inc. Delaware Web Site Design & Development Project:
Marlin Cove - Blue Marlin Community Portal Web Site.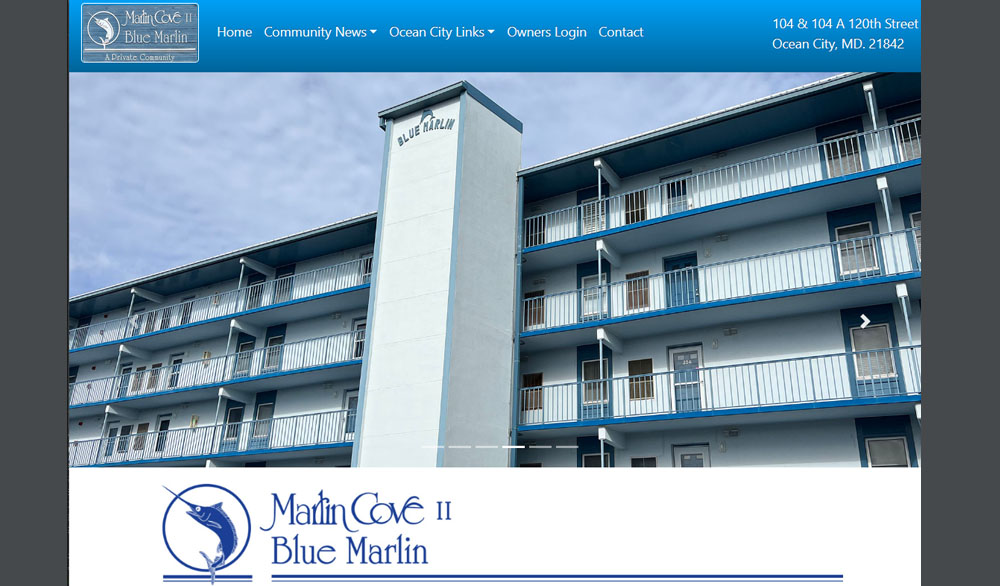 The private community of Marlin Cove II is located off 120th Street, bayside. Marlin Cove II is composed of 39 townhouses, each having 2+ bedrooms and an attached garage, and the Blue Marlin condominium, containing 36 units having 2 or 3 bedrooms. Located on a lagoon, you will find 22 boat slips, as well as 2 swimming pools. A short walk will find you at the beach, bay, or the many nearby places to shop and dine.