Viewing Coastal Images Inc. Delaware Web Site Design & Development Project:
Holiday Resort Rental Services Web Site.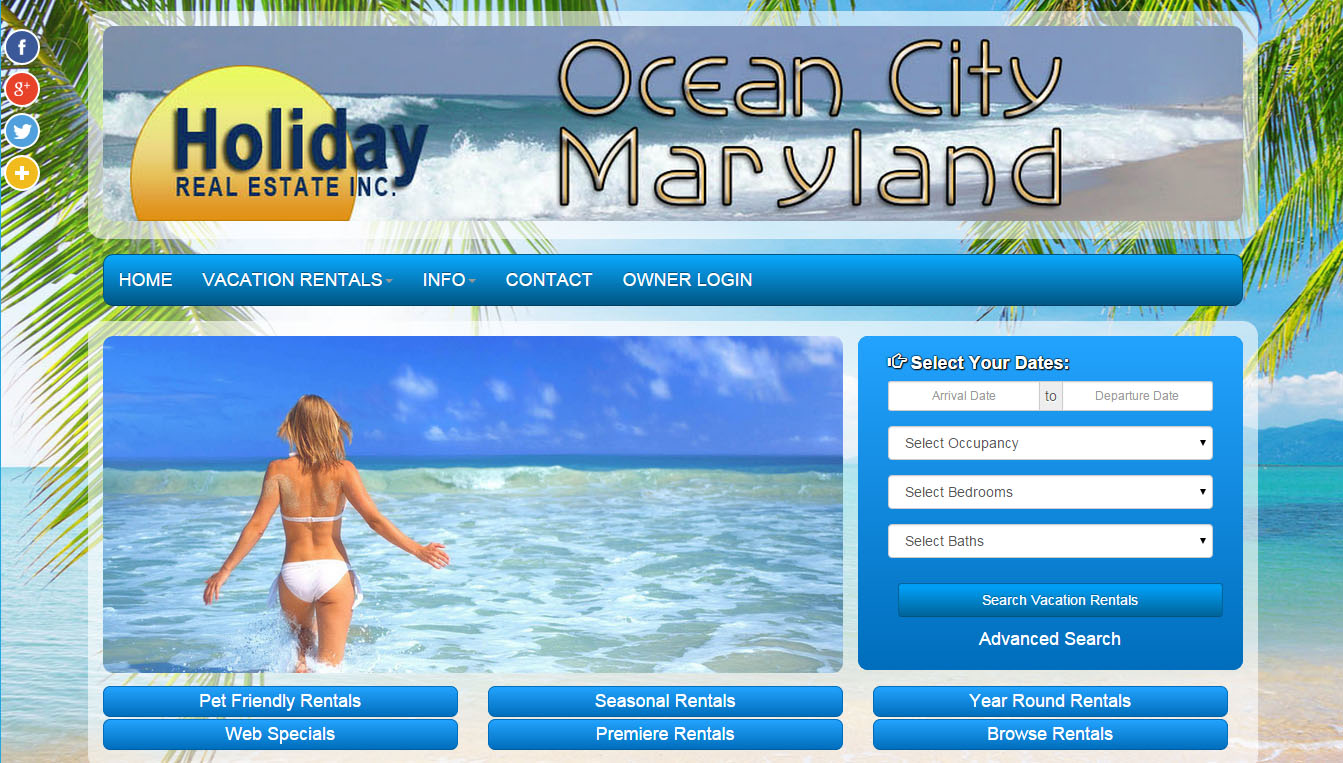 We are pleased to announce the launch of Ocean City Maryland's Holiday Real Estate and Resort Vacation Rental Services new web site. This premier Ocean City, Maryland vacation rental web site sports a mobile ready responsive web design, real time rental availability, direct real time quotes, online booking, detailed rental search, full details and photo's of each Holiday rental unit at the beach.