Viewing Coastal Images Inc. Delaware Web Site Design & Development Project:
Eastside Developers, Inc. Web Site.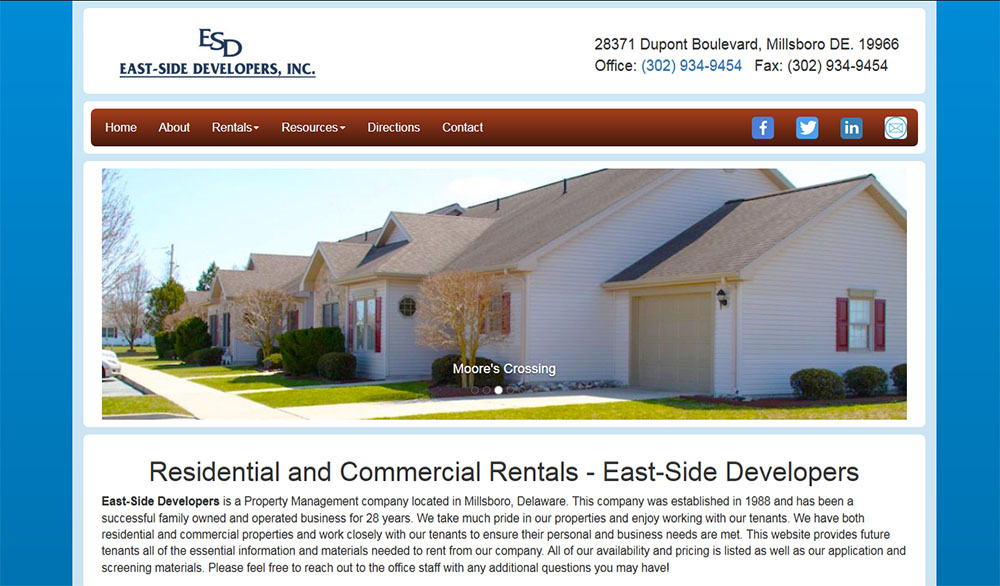 East-Side Developers is a Property Management company located in Millsboro, Delaware. This company was established in 1988 and has been a successful family owned and operated business for 28 years. They take much pride in their properties and enjoy working with their tenants. Eastside Developers, Inc owns and manages both residential and commercial properties and work closely with our tenants to ensure their personal and business needs are met. This website provides future tenants all of the essential information and materials needed to rent from our company. All of their availability and pricing is listed as well as our application and screening materials. Please feel free to reach out to the office staff with any additional questions you may have!